The Why
FASTER & BETTER.
THIS IS HOW WE DO IT.
Launching new software is hard.
Well, it's not with us.
Nothing makes you quite as hellbent on solving a problem as your own personal experience. Why is our team so intent on making software easy? Here's a quick background.
The Journey Begins
Our founder launched a startup called Gozareshrang with a mission to make paperless reports for car inspectors when she was in college. The application met great demand, and more than 1000 users started using it in the first few months.
Building Startup is Hard
Three years, more than 100,000 usages per annual, we understood first-hand the strategies and struggles of production applications. We found a severe lack of agencies that understood the needs of startups and established businesses conscious of the business case behind why the software is being built, and having a process that ensured the success of the product with its users.
BlockchainFar is born
It became clear to us what to do next. We decided to change the path and make Gozareshrang one of our applications and start a new path as a software development agency. Following the classic "necessity is the mother of invention" philosophy, we built what we wish we could have found as paying clients years ago. We have poured over our process to identify the key actions and steps for success when building mobile-first software & web applications for demanding consumers.
Making Software Accessible
We have a talented team that will dedicate themselves to the success of your project, guiding you through the complex ecosystem of creating custom software whether is a web application or a mobile application. We've proven time and time again that app development doesn't have to be complicated. With BlockchainFar, you can expect the process of building a digital product to never be a mystery.
EXPERIENCED LEADERSHIP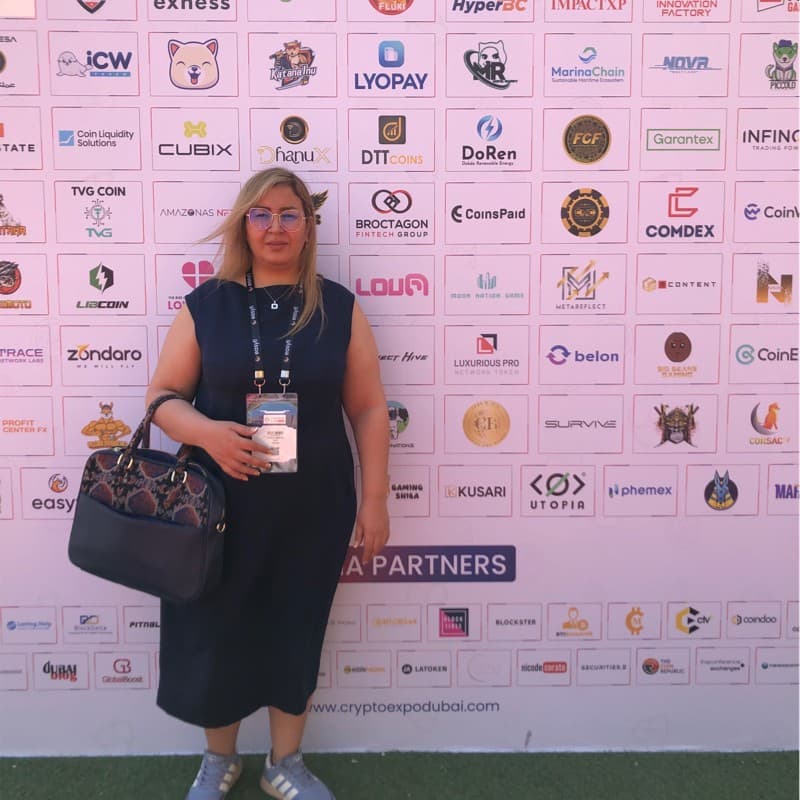 Farnaz Bagheri
Founder
---
All Farnaz wanted for her 12th birthday was a computer with Dial-up access! After college, she took the adventure to India and gained academic skills by joining the Master of IT plus technical and experimental skills she had. she was passionate about new technologies and always learning new tech trends which she heard about the Blockchain!
At that moment, she spent her time coding websites and launching a new application that grow and got a numerous number of users in the car inspection industry named "Gozareshrang", which is actively helping car inspectors to create paperless reports in her home country. Also, she started a course in college on Blockchain technologies and after understanding the basics, she teamed up with her friend and started a new startup on the blockchain. Her passion for new techs didn't stop there and she thought about helping others to get access to the new techs. Long story short, she moved to Dubai to pursue the adventure for new industries and that was the moment BlockchainFar was born. Since then, she helps different entrepreneurs to pursue their ideas and build successful businesses from them.